We invite you to attend a webinar that provides an overview of services provided by the University of Tartu HPC centre – the headnode of ETAIS (Estonian Scientific Computing Infrastructure) – and open a floor for extensive discussion.
The webinar University of Tartu HPC Centre / ETAIS platform introduction will take place on Apr 28, 2023 10:00-12:00 AM (EEST).
The topics covered will include:
We value a free discussion environment and the event will not be recorded.
The webinar will be held in English.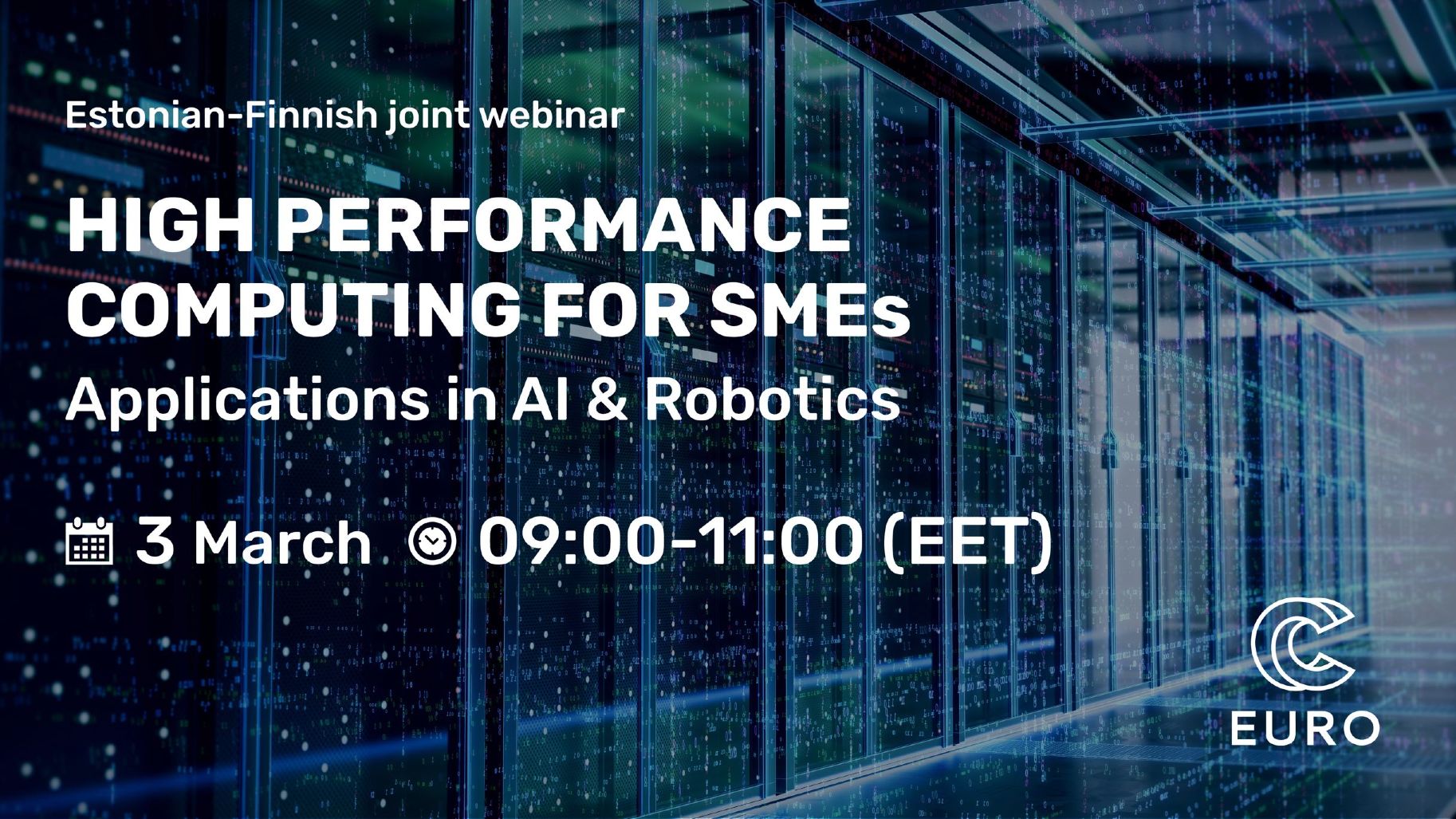 High performance computing (HPC) is the ability to process data and perform complex calculations at high speeds. HPC, or supercomputing, paves the way for new innovations in science, technology, business and manufacturing. Small and medium enterprises (SMEs) can hugely benefit from these technologies as HPC systems increase competitiveness while saving time and money. Thus, HPC can be used to generate new business value.
Join the webinar and learn more about:
The webinar will be held in English.
Participation is free of charge.
Format: Online